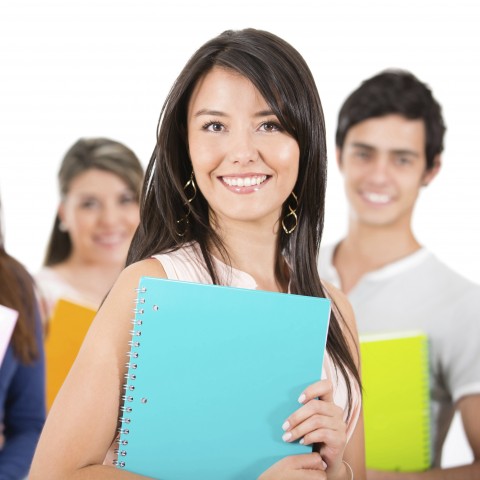 Did you know that learning Greek will involve coming across many familiar English words?
Well, since Greece is a member of the European Union and one of the top tourist destinations in the Mediterranean, it's not surprising that the majority of Greeks speak fluent English. In addition, English lessons are integrated into the educational curriculum, so Greek children familiarize themselves with the language from a very young age. 
Within this context, there are many English words in Greek that are used in everyday communication. In some cases (such as when technology-related terminology is used), these borrowed English words are even preferred over their Greek equivalents. 
As technology has continued to thrive over the past few decades, a new, informal version of written—or better said, typed—Greek has emerged, widely known as Greeklish. As you might already know, Greek is not a Romance language, so being able to type in Greek using an English keyboard facilitated digital communication.
In this blog post, we'll take a look at the different versions of Greeklish as well as some common English words used in the Greek language. In addition, we'll introduce you to plenty of English words which are derived from Greek.
Table of Contents
1. Introduction to Greeklish
'Greeklish' is a portmanteau word that combines the words Greek and English. This term refers to the tendency of native speakers to type Greek with Latin characters. 
The first use of Greeklish is believed to have been by the Hellenic National Meteorological Service (Ε.Μ.Υ.), during times when Greek characters were not fully supported in systems or in the digital world. However, there is no official record as to when exactly Greeklish made its first appearance. 
One thing is sure, though: Greeklish has flourished among youngsters, along with the development of technology. For example, one of the first uses of Greeklish was in SMS messages, mainly due to the character restrictions. Typing in Greek would require more characters for certain vowel and consonant sounds, such as: αι > e and ντ > d. Later, the use of Greeklish expanded to all digital communications, where passing on a message quickly was more important than spelling and taking the time to accentuate words.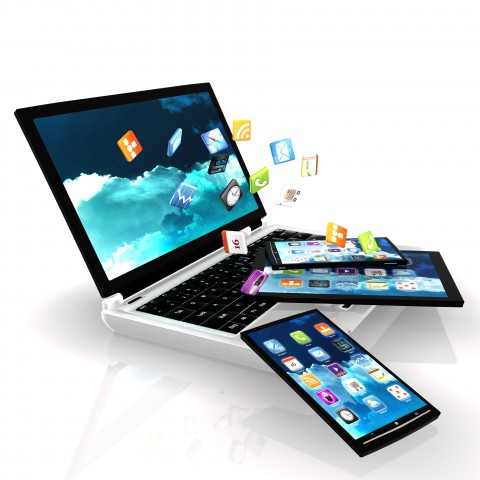 We could say that there are two distinctive styles of Greeklish: 
Phonetic: Writing the words with Latin characters, according to the way they sound. For example, μπαμπάς > babas.
Spelling-based: Writing the words with Latin characters, taking into account the Greek spelling and transliterating them on a letter-by-letter basis. For example, μπαμπάς > mpampas.
However, most people who use Greeklish have a mixed style, with some words being typed according to their spelling and other words being typed according to their sound. Sometimes, even numbers are used. For example, θάλασσα > 8alassa. It's a matter of personal preference, really.
Despite these redeeming features of Greeklish, it is perceived as a very informal method of communication and has already started to fade out significantly. This decline in popularity is largely due to various Greek forums that prohibited typing in Greeklish in an attempt to preserve the Greek language and provide quality content for their viewers. Many people supported this idea in their personal lives and raised awareness of how detrimental Greeklish could be concerning the spelling skills of young students and people in general. 
With the fading of SMS messages and the evolution of technology and communication methods, there is no longer the need to type fewer characters. And with the wide support of Greek characters across systems, there is no real excuse for choosing Latin characters over Greek ones.
2. Greeklish Examples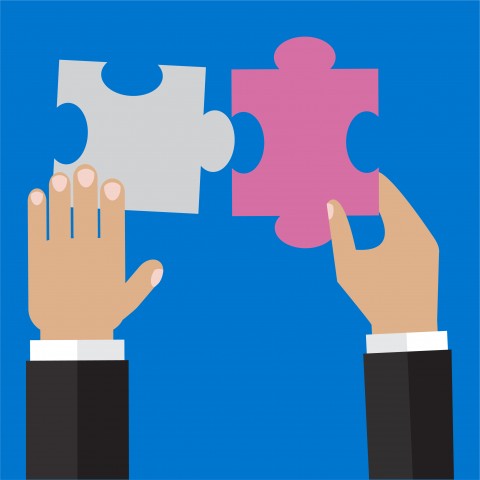 Here are a few examples of Greeklish to show you the different styles of using this informal communication method. 
Greek: Γεια σου, τι κάνεις;
Phonetic Greeklish: Ya su, ti kanis?
Spelling-based Greeklish: Geia sou, ti kaneis?
Mixed version: Gia su, t knc? 
Translation in English: Hello, how are you doing?
Greek: Είμαι καλά, εσύ;
Phonetic Greeklish: Ime kala, esi?
Spelling-based Greeklish: Eimai kala, esy?
Mixed version: Ime kl, esi? 
Translation in English: I am well, you?
Greek: Καλά είμαι κι εγώ. Θέλεις να πάμε αύριο για έναν καφέ?
Phonetic Greeklish: Kala ime ki ego. Thelis na pame avrio ya enan kafe?
Spelling-based Greeklish: Kala eimai ki egw. Theleis na pame aurio gia enan kafe?
Mixed version: Kl ime ki ego. Thelis n pame avrio gia kafe? 
Translation in English: I am fine, as well. Would you like to go for a coffee tomorrow?
Greek: Γιατί όχι. Στις επτά είναι καλά;
Phonetic Greeklish: Yati ohi. Stis epta ine kala?
Spelling-based Greeklish: Giati oxi. Stis epta einai kala?
Mixed version: Gt ohi. Stis epta ine kl? 
Translation in English: Why not. Does seven o'clock work for you?
Greek: Μια χαρά! Τα λέμε αύριο.
Phonetic Greeklish: Mia hara! Ta leme avrio.
Spelling-based Greeklish: Mia xara! Ta leme aurio.
Mixed version: Mia hara. Tlm avrio. 
Translation in English: Excellent! See you tomorrow.
Learn how to offer an invitation in Greek, and how to reject one politely!
3. Loanwords vs. Greeklish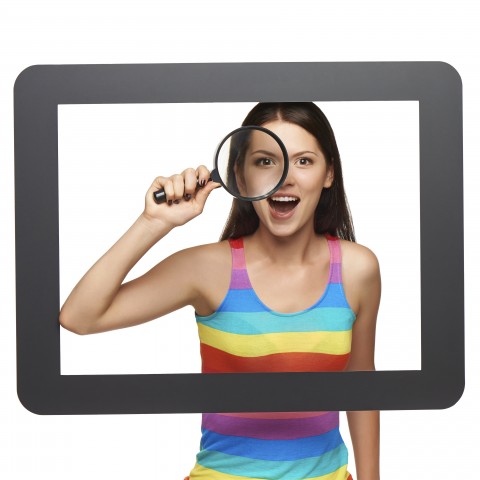 As we said earlier, Greeklish refers to typing Greek using Latin characters. Loanwords, on the other hand, are foreign words which have been integrated into the Greek language to such an extent that they're written with Greek letters according to how they sound.
Here is a quick list of common English words used in Greek:
| | |
| --- | --- |
| Loanword | English Equivalent |
| κέικ | cake |
| κέτσαπ | ketchup |
| μπάρμπεκιου | barbeque |
| μπέικον | bacon |
| σάντουιτς | sandwich |
| τοστ | toast |
| μπλέντερ | blender |
| πόστερ | poster |
| σέικερ | shaker |
| μπικίνι | bikini |
| πουλόβερ | pullover |
| σορτς | shorts |
| ινστιτούτο | institute |
| μέικαπ | makeup  |
| σουπερμάρκετ | supermarket |
| τεστ | test |
| καγκουρό | kangaroo |
| γκολ | goal |
| άουτ | out |
| οφσάιντ | offside |
| ματς | match |
| μάρκετινγκ | marketing |
| εξπρές | express |
| λάπτοπ | laptop |
| κομπιούτερ | computer |
| ίντερνετ | internet |
| σάιτ | (web)site |
| τάμπλετ | tablet |
| λάιτ | light (low on calories) |
| μπάσκετ | basket |
| βόλεϊ | volley |
| τζιπ | jeep |
| μιούζικαλ | musical |
| χιούμορ | humor |
At this point, we should note that unlike native Greek nouns, almost all of the ones above do not get inflected. They remain the same in speech regardless of whether they are singular or plural, for example.
Therefore:
Singular: το κέικ – Plural:  τα κέικ
Singular: το λάπτοπ – Plural: τα λάπτοπ
Singular: το μπλέντερ – Plural: τα μπλέντερ
Of course, there are hundreds of loanwords. But referencing all of them would go well beyond the scope of this article. 
Most Greek learners love these words, because they're easy to remember and are not affected very much by Greek grammar.
4. English Words Derived From Greek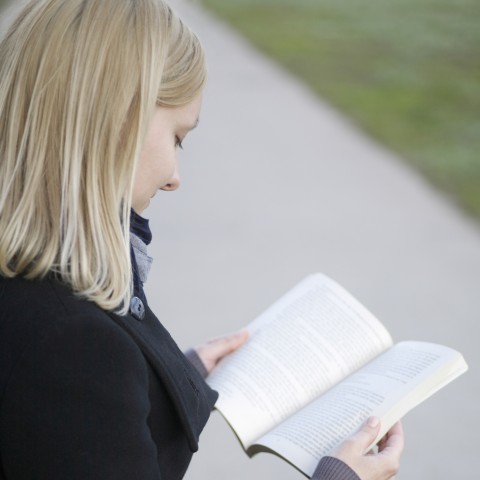 There is another category of words that combine English with Greek: English words derived from the Greek language. As strange as it might seem, this category is vast and includes a wide variety of Greek words and terminologies which have been integrated into the English language. 
Here is a list of some of the most popular English words with Greek roots:
| | |
| --- | --- |
| English Word | Original Greek Word |
| democracy | δημοκρατία (dimokratía) |
| Europe | Ευρώπη (Evrópi) |
| dinosaur | δεινόσαυρος (dinósavros) |
| anonymous | ανώνυμος (anónimos) |
| marathon | μαραθώνιος (marathónios) |
| melancholy | μελαγχολία (melanholía) |
| phobia | φοβία (fovía) |
| psychology | ψυχολογία (psiholoyía) |
| panic | πανικός (panikós) |
| planet | πλανήτης (planítis) |
| acrobat | ακροβάτης (akrovátis) |
| apology | απολογία (apoloyía) |
| comedy | κωμωδία (komodía) |
| drama | δράμα (dráma) |
| emphasis | έμφαση (émfasi) |
| harmony | αρμονία (armonía) |
| economy | οικονομία (ikonomía) |
| sarcasm | σαρκασμός (sarkasmós) |
| hierarchy | ιεραρχία (ierarhía) |
| character | χαρακτήρας (haraktíras) |
| telephone | τηλέφωνο (tiléfono) |
| program | πρόγραμμα (prógrama) |
| gastronomy | γαστρονομία (gastronomía) |
| dialogue | διάλογος (diálogos) |
| epilogue | επίλογος (epílogos) |
| oenology | οινολογία (inoloyía) |
| homophobia | ομοφοβία (omofovía) |
| etymology | ετυμολογία (etimoloyía) |
| asteroid | αστεροειδής (asteroidís) |
| planetarium | πλανητάριο (planitário) |
| utopia | ουτοπία (utopía) |
| photography | φωτογραφία (fotografía) |
| zoology | ζωολογία (zooloyía) |
| biology | βιολογία (violoyía) |
| astronomy | αστρονομία (astronomía) |
| telescope | τηλεσκόπιο (tileskópio) |
| anarchy | αναρχία (anarhía) |
| architecture | αρχιτεκτονική (arhitektonikí) |
| technology | τεχνολογία (tehnoloyía) |
In fact, there are so many words of Greek origin in the English language that it's possible to write large texts—or even entire speeches—in English using almost entirely words of Greek origin. A good example of this is the speech of Mr. Xenophon Zolotas in 1957, who was then the director of the Bank of Greece.
Curious to learn more? You can read an article about this historical speech online.
Conclusion
If you've reached this point, we're sure that you're already amazed by the influence these two languages have had on each other. The most surprising fact is that there are so many Greek words in the English language that, as you can see now, they could be used to create an entire speech!
Many learners of Greek are pleased to know that there are so many familiar words in the Greek language. This definitely makes things easier for novice learners, who tend to get disappointed by the complexity of Greek grammar and spelling. 
On the other hand, Greeklish might seem a viable solution for those who just want to chat casually in Greek. But remember that this peculiar tendency is clearly fading out as the years pass by. Therefore, we wouldn't recommend using Greeklish (except with really close friends), as it might give a bad impression and, in some cases, even be considered disrespectful. 
At GreekPod101.com, we aim to provide you with everything you need to learn the Greek language in a fun and interesting way. Stay tuned for more articles like this one, word lists, grammar tips, and even YouTube videos, which are waiting for you to discover them!
You can also upgrade to Premium PLUS and take advantage of our MyTeacher program to learn Greek with your own personal teacher, who will answer any questions you might have!
In the meantime, can you think of any other English words that derive from Greek? Let us know in the comments section!