230 days of sunshine, more than 200 scenic, inhabited islands, welcoming faces of people, and a relaxed lifestyle. Sounds great, right? Well, you'll be able to experience all of these and even more if you decide to find a job in Greece and stay for an extended period of time.
Although Greece has gone through a vast economic recession, now it's time for the country to flourish again. The government aims to encourage private investments and the demand for specialized employees has increased due to brain drain.
In this article, GreekPod101.com will share with you everything you need to know about finding a job in Greece. Here are some useful tips and inside information, in order to get you ready for an amazing life experience. Once you've found out more about jobs in Greece for English speakers and how to get them, you'll be all set. So let's get started.
Start with a bonus, and download the Business Words & Phrases PDF for FREE! (Logged-In Member Only)
Without further ado, here's our guide on how to find a job in Japan.
Table of Contents
1. How to Search for a Job in Greece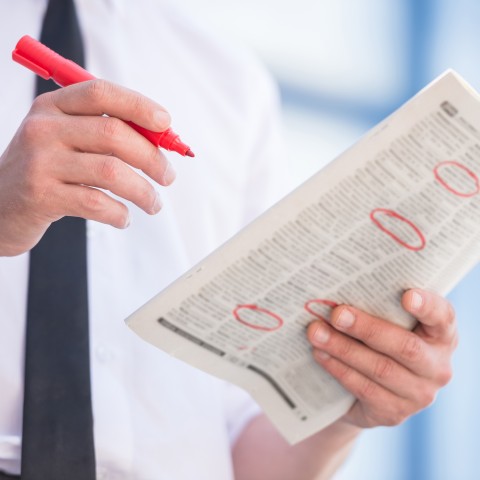 When it comes to searching for a job in Greece, there are plenty of choices. Ten to twenty years ago, the best way to land a job in Greece was by searching through job ads published in local newspapers. Although there are still newspapers publishing job ads, the game has been shifted towards job hunting through the Internet. In this section, we'll present you with the most popular ways to find yourself some job opportunities so that you can begin working in Greece.
1- Finding a Job through Online Ads
There's a wide variety of international, as well as local, websites where you can browse through job ads. All of them are keyword-based, which means you'll have to enter a keyword related to the job you're looking for and search through the results. Other filters are also available such as region, years of experience, etc.. So without further ado, here are some of the top Greek job hunting websites.
Xe.gr
"Xe" stands for "Χρυσή Ευκαιρία (Hrisí Efkería)" which is translated in English to "Golden Opportunity." Xe.gr is a popular choice amongst employers, as well as candidates. On this website you can find a wide variety of job ads for positions throughout Greece. Currently it's only available in Greek; however, they plan on offering English content soon.
Pros: A popular website in Greece with many job ads throughout the country.
Cons: Only available in Greek at the moment.
Indeed.com
Indeed is a leader in job hunting and it recently entered the Greek labor market. The user can browse through various job ads and a build-your-own-CV feature is also available. In addition, the CV can be sent directly to the company through the website.
Pros: Easy to use and available in a variety of languages.
Cons: Not very popular in Greece. If you know Greek at an advanced level, you'll find the Greek version a bit odd. Localization didn't go so well on that one.
Kariera.gr
Καριέρα (Kariéra) in Greek is "Career" in English. This is a really popular website for finding job opportunities in Greece. Many national, as well as international, organizations based in Greece prefer posting their vacancies on this website. This website also supports creating and sending a CV directly to the company.
Pros: Wide variety of job opportunities, mainly from large companies and organizations. Some ads are in English.
Cons: Only available in Greek. Not many blue collar jobs available.
Skywalker.gr
This website is a member of the group The Network, a worldwide organization which has created 37 local websites in 37 different countries. Each website is well-adjusted to the characteristics of different labor markets, offering a fully localized experience. For example, while offering job advertisements through the Greek website, skywalker.gr also periodically publishes a newspaper—often inserted into popular national newspapers—in order to facilitate individuals who don't have access to electronic services, or who prefer the old, traditional way of job hunting in Greece.
Pros: Wide variety of job opportunities, mainly from large companies and organizations.
Cons: Only available in Greek.
Careerjet.gr
Careerjet is a popular search engine for jobs. This website gathers job ads from many different websites. Its search engine nature provides an easy way to find a job, as it grants you access to a selection of websites and companies looking to hire new personnel.
Pros: A wide variety of sources.
Cons: Only available in Greek.
2- Finding a Job in Greece through Recruitment Companies
This isn't a very popular way to find a job in Greece amongst locals, though you can still give it a try. Just send your CV to a recruitment company with activity in Greece, and who knows? You might be able to find the job of your dreams. Most recruitment companies in Greece also offer selected job ads on their websites.
A huge advantage of recruitment companies is that they can inform you about everything related to your new life in Greece. They often take care of any paperwork needed, as well. Contacting a recruitment company can also be beneficial if you don't speak Greek at a conversational level, as it functions as a mediator between the candidate and the company.
The following are some recruitment companies in Greece:
3- Finding a Job in Greece through LinkedIn
LinkedIn is the number one professional networking website in the world. For those who aren't familiar with this special social network, the user is able to build a professional profile demonstrating all the important aspects of his career, as well as his skills, achievements, and professional experience. Basically, a personal LinkedIn profile functions as an electronic Curriculum Vitae.
However, LinkedIn also provides online job ads. Organizations, recruitment companies, and independent headhunters use this platform in order to find the most appropriate employee for a given job vacancy.
In Greece, over the past few years, the importance of LinkedIn has been highlighted. More and more companies are using it in order to find the perfect employee or even to simply widen their search. Nevertheless, LinkedIn is merely used in order to find highly specialized personnel.
4- Other Ways to Find a Job in Greece
Publicize your interest in finding a job in Greece. Do you have friends or relatives in Greece? Just talk to them. Word-of-mouth personal branding is one of the most effective ways to get you the job you want. Greeks are quite communicative and helpful—it's not a coincidence that they're famous for their hospitality.
Another way is to start sending your CV to companies based in Greece, that you ideally want to work for, regardless of the job ads you might find. Every well-established company will take into account a prestigious CV, even if there aren't any vacancies at the moment.
Last but not least, if you're already in Greece, don't be shy. It's common for people looking for a job to visit shops and leave a CV just in case. You can start by strolling around your neighborhood. Who knows? A good job opportunity might be around the corner.
2. Popular Job Categories for Foreigners in Greece
The knowledge of a foreign language at a native speaker level has always been a huge advantage in the Greek labor market. So, which jobs are the most popular amongst foreigners in Greece?
1- Tourism-related Jobs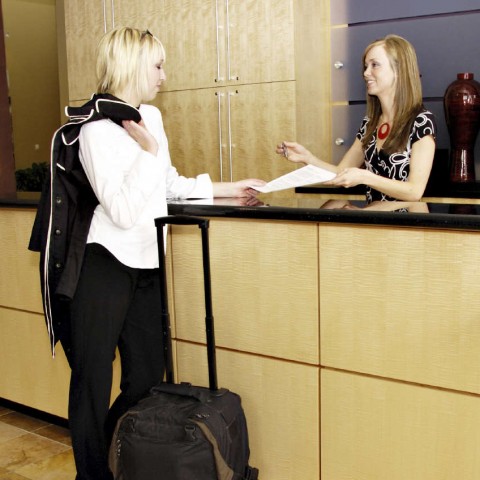 Greece is a popular tourist destination, and offering information and services in the traveller's native language just takes customer service to another level. Therefore, the Greek tourism industry is in high need of foreign employees. There's a huge demand for Scandinavian, Russian, German, Spanish, and Italian speakers. Indeed, knowledge of Greek is often not required, but knowledge of English, along with your native language, is totally a must.
Tourism-related jobs are often available at the beginning of each summer season, which in Greece is pretty early, around mid-March or April, till the end of October. In addition, this category of jobs is in high demand on Greek islands and other popular tourist destinations, so many foreigners prefer them, as they combine holidays on sandy beaches with work.
2- Teaching Jobs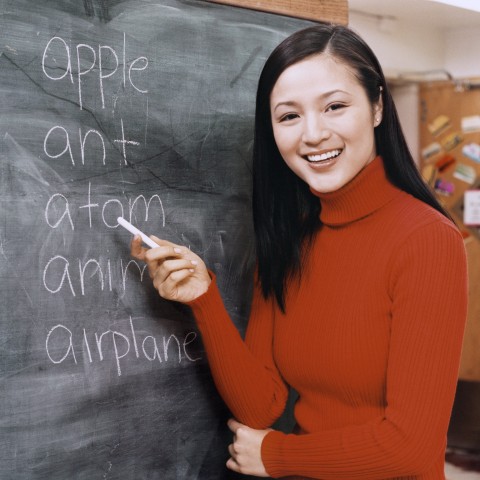 Another popular choice for foreigners is teaching their native language. In Greece there are many private educational organizations, where languages from all over the world are taught. In this case, a teaching degree is often needed. In addition, if you aim to teach young children, a conversational level of Greek language is almost a prerequisite. However, when it comes to teaching adults, knowledge of the English language along with your native language can also work, as adults in Greece have a really good knowledge of English. This allows you to explain everything in English.
3- Technology-related Jobs
Greece might be a well-developed country, but the recent economic crisis didn't allow technology to drastically enter the everyday lives of its citizens until recently. Therefore, now, e-commerce, mobile app development, and electronic transactions have begun to flourish. This has led to an increase in the demand for technology-related professions. Foreigners have equal opportunities with locals and in many cases a knowledge of Greek isn't mandatory.
3. Skills and Other Requirements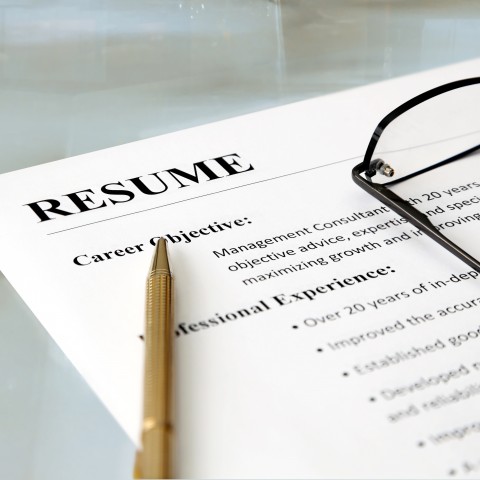 The procedure of finding a job in Greece is pretty much the same as in any other country. In order to search for a job, a well-written CV is a must. In Greece, a Europass template is quite popular and happily accepted. A motivation (or cover) letter isn't required most of the time, as only multinational companies based in Greece might ask for one. By the end of the selection process, the company contacts all shortlisted candidates, usually through phone, and arranges an interview.
The interview is quite typical compared to other European countries. You might be asked to talk a little bit about yourself and your professional experience. Some large organizations or recruitment companies might put you through a skills test, which will complement the interview procedure, but there's no standard here.
Hopefully these Greek CV tips and interview information will help you be your best for the best job out there!
Lastly, in order to be able to work legally in Greece, you'll have to find an employer who will grant you with a work invitation. In this way, you can get a working VISA in Greece, which should be renewed every year. Working and living in Greece will be a breeze for you with your VISA.
4. Conclusion
As you can see, in Greece you can find a job even without speaking the language. Nevertheless, you'll be able to find a better job if you do speak Greek. In addition, speaking Greek will make your stay and everyday life in Greece much easier. Start learning Greek today with GreekPod101.com and prepare yourself and the future of your career!
You can also visit the My teacher Page, where you can get in touch with our Greek teacher, discuss your needs, and start learning Business Greek.